Message from the CPS Director
Greetings South Woods Families,
We would like to welcome the newest addition to our SWES CPS team from Flagler Health +, Brigid Barrett. Brigid is the Wellness Coordinator for South Woods Elementary School.  Brigid will be working with the school nurse to provide onsite telehealth urgent care visits to students and families. Brigid will also be available to help students and families navigate any barriers that are impeding their access to care. Brigid will be on campus to ensure students identified during these days have access to care. Brigid has an enthusiastic passion for helping children and is looking forward to improving your families overall wellbeing!
If you or your student is in need of any medical, dental, vision or wellness support please complete the following referral link that is sent directly to Brigid who will contact you immediately.
https://www.stjohnscareconnect.com/cps-referral/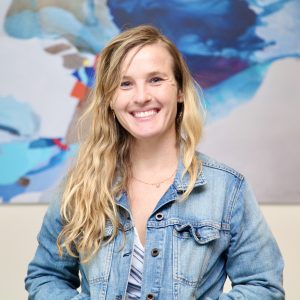 Please view the video below about our newest resource for comprehensive wellness supports and contact us now to be seen!
Reminder of important dates:
After school Tutoring Tuesdays & Thursdays until 2/23/21 through 4/1/21 3pm – 5pm
After school enrichment – Ancient City Soccer Club every Friday starting 2/26/21 3pm – 4:30pm for 6 weeks
No after school programs during spring break 3/15 – 3/19/21
Sincerely,
Chris Stone, SWES CPS Director
Our Team
Who's Who South Woods 2.5.2021
South Woods Elementary, A Community Partnership School
Community Partnership Schools provide support, services and solutions to help alleviate burdens. As more weight is lifted, students find the balance to focus on learning so they can realize their full potential. Community Partnership Schools bring together high-quality academics, health care, counseling, support, mentoring and more to a place where students and their families are empowered: in their own school.
Community Partnership Schools focus on four pillars:
Expanded learning: Academic support and enrichment take place before and after school, during weekends and in the summer to augment traditional learning during the school day.
Student supports: A range of health and social services are accessible on the school campus.
Family & community engagement: Families and the community are partners in children's education, and the school becomes a neighborhood center offering enrichment opportunities for both students and adults.
Collaborative leadership: A culture of shared governance and collective decision-making advances a unified vision to identify needs and provide appropriate resources and solutions in the school and community.
 Our Core Partners
Thanks to our Core & Community Partners, see the great things in the link below we were able to accomplish through South Woods CPS for students and families for the 19-20 school year.
South Woods CPS Infograph 2020
Services
Online SWES CPS Referral – https://docs.google.com/forms/d/e/1FAIpQLScbpbYAXFR_Say1OBXSUVXF_RBoibDpfAG7Ix31DN7WalVlhw/viewform?usp=sf_link
https://www.stjohnscareconnect.com/