My name is Diana Ambrose and I am thrilled to be here at South Woods as your School Counselor.  This is my 8th year at South Woods Elementary.  Before joining South Woods, I was a School Counselor for 10 yrs at Wilkinson Elementary School in Clay County.  Prior to that position, I have had quite a mix of teaching experience.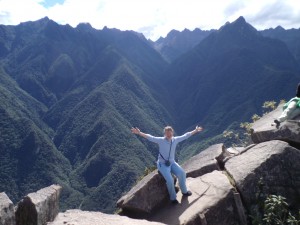 I have worked as a Humane Education Coordinator for a Humane Society animal shelter and taught many years children with special needs.  I also had the thrill of being a teacher for 2 yrs. with the U.S. Peace Corps in Jamaica.  I was born and raised in Michigan, but have called Florida home for the past 15 years.  I am a twin!  My twin brother Lawrence lives out in California.  I love gardening, outdoor recreation and traveling around the world with my husband Todd.

I am so happy to be here for you at South Woods Elementary School!