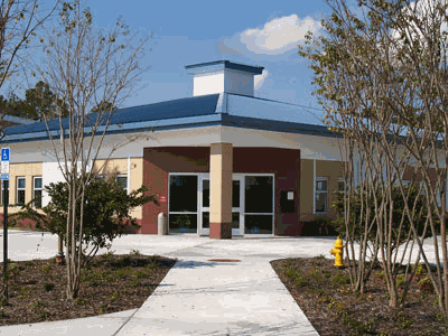 South Woods Elementary Mission Statement:
Our school will create a secure community that will instill in all students a desire for academic excellence, fostering the development of caring, productive citizens.
---
Important Information
Your help is needed.  We are working with the St. Johns County School District to renew our accreditation and parent input is required.  Please take the time to complete this 10 minute online survey.
Parent Accreditation Online Survey: http://eprovesurveys.advanc-ed.org/surveys/#/action/28637/3323
The purpose of this survey is to find out your opinion of South Woods Elementary. Please complete the survey by October 13, 2017
All parents are asked to complete the online survey.
Read each statement and choose the response that most closely matches your opinion.
Please answer each item honestly.
Your responses will be completely confidential.
Only complete the survey one time.
---
Upcoming Events
Pastries for Parents (grades Pre-K-2)
September 27th   7am-8am in the cafeteria
Title 1/AVID Open House and Curriculum Chat
Updated Schedule
Thursday, September 28th
5:30-6:10pm and 6:15-6:55pm
Parents may choose which session to attend.  Teachers will present the same material during both sessions.
---
The school day start time is 8:30 a.m. and dismissal time is 2:50 p.m. Students can be dropped off beginning at 8:05 a.m. at the parent drop-off loop. Wednesday Early Release dismissal time is 1:50 p.m. No transportation changes are permitted after 2:20 p.m. (1:15 p.m. on Wednesdays). Please remember that presenting an I.D. is required when picking up a student from the front office or when signing in as a volunteer.
---
---
---
Hurricane Make Up Days
As a result of days lost due to Hurricane Irma the SJCSD will make up two school days on Monday, October 16 and Friday, November 10.
---
Bullying Partnership
St. Johns County School District believes that all students and employees be afforded a setting that is safe, secure, and free from bullying and harassment of any kind. In compliance with Florida Statute 1006.147 and School Board Rule 3.21, the school district has adopted a comprehensive policy prohibiting bullying and harassment.
Click here for a printable SJC Bullying Report.
---
Character Counts at South Woods!